In this article, i would be talking a lot about how to build a house in Nigeria with the little you have.
To a lot of people, building a house in Nigeria is a dream that can only be achieved by the rich and affluent. Yeah, that may be true, but it isn't entirely true.
What you don't know is that with just the little you have at your disposal currently, you can also start the process to build your own home.
Your building project doesn't have to be something you do in just one day, a week or even a year. There is a step by step process to it, and you can manage your project well by just committing whatever funds you have at hand to each step per time.
As we go on in this article, endeavor to stay with me and keep your mind open.
How to Build a house With Little Money
1. Acquire a land, if you don't have one yet
If you're here to know how to build a house in Nigeria, the first thing you have to do, is to secure a land. You can't build on air, can you?
Acquiring a land isn't as strenuous or expensive like most people think.
You can pick one of the low-cost areas; for many reasons which include;
a. Cost of land is cheap (obviously – why it's called low-cost area)
b. Normally these areas have good and vegetable soil types
c. Labour cost is relatively cheaper when you compare to the high-cost areas.
d. Cost of building materials are also relatively cheaper. If you have enough money, I'll advice you get one Plot of land ( 18m x 36m i.e 60ft x 120ft ).
But if the price is too much to afford, settle for a half plot of land. ( 9m x 36m i.e 30ft by 120ft OR 18m x 18m i.e 60ft x 60ft )
2. Consult an Architect.
If you're going to do something, it is important that you get it right from the basis.
There are many advantages of consulting a professional architect and not a local draftsman – You are going to live in this property for a long time, or a lifetime.
A badly designed/ventilated house would mean a future renovation at a cost higher than what you're trying to save now. It is better to plan bigger  because of the future, but implement it little by little.
3. Get a trustworthy workforce
If you're serious about keeping the cost of your home build down, this tip is key.
Since you've secured your land and gotten a house design, what should be next on your bucket list of things to do is securing the services of trustworthy handymen.
It is preferable to contact them based on only referrals. This is advisable because your position is more secured if you have someone whom you can report them to.
I don't recommend using one of the locals (bricklayers, carpenter etc) living in the area you just brought your land. They normally do a bad job, steal your materials or get away with money, because they are locals – dealing with them is difficult considering you would be living in that community soon.
It's not just the price of the home that costs you money. If contractors drag their feet or fail to effectively do their work, you may end up paying additional money to correct mistakes or to live in your current home longer while construction drags on. The goal is to find a trustworthy and affordable handyman whose work can be trusted and who sticks to the promised timeline.
My advice here is, contact a friend, relative or acquaintance who has built before and ask to use his workforce.
4. Money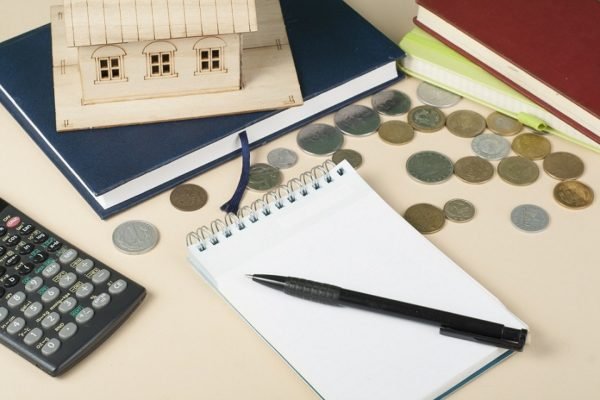 Doing your foundation to German floor level is probably going to suck up almost a million naira.
Well, you don't need a million, if you know how to build a house;
a. Buy at least 30 tonnes of granite (preferably) or 2 tippers of gravel. 30 tonnes means you'll get delivery from a quarry and a good deal. However, sometimes it is difficult for the 30 tonnes trailer to access your site, so you should probably settle for 15 or 20 tonnes.
b. Buy one 20 tonnes tippers of sharp sand; this would serve you to German floor level.
c. Save for 50 bags of cement, but the actual amount you'll need is about 30 for foundation and 15 for block works and other works. It is always good to have extra on your hands.
d. We won't be budgeting for reinforcement bars (rebars) because we picked a good soil.
5. Sometimes, do the work yourself
Your willingness to take on certain 'minor' tasks can save you a lot of money. For instance, i know a couple who installed their sinks and toilet themselves. They planned and also installed majority of their lighting with little techie help from some knowledgeable people and also YouTube tutorials.
They also installed their shower themselves, and although it isn't the quite the perfect work, the shower works reasonably well.
Paying handymen to put together things you could have done yourself adds thousands of naira to our budget.
While it's occasionally been a frustrating and time-consuming process learning how to take on some of these tasks, it can also be rewarding, and will bring you closer to our home.
In the future when your sink or something develops a fault in the house, you know already how to fix them.
That said, I wouldn't suggest you take on every project yourself. Unless you have considerable experience with electricity or plumbing, I would leave running wire and laying pipe to the professionals. The last thing you want is to burn down your house or cause a flood because you didn't set up your utilities correctly.
6. Source Materials When Possible
Sometimes decide to also source your own materials. In some cases, the contractor and subcontractors can get better prices on bulk items, such as wood, sand, gravel and other stuff.
However, in other cases it makes sense to do your own running around and buy less expensive – but still high-quality – items on your own.
7. Salvage Materials for Reuse
Use whatever you can, however you can.
Construction projects often create material waste that can be reused in other ways and in other areas. Think creatively, and don't let your workforce simply throw scraps away until you've had the chance to go through them. Sometimes, handymen have been found out to keep some of these materials themselves because they know how useful it can still be.
You shouldn't turn into a hoarder and keep everything, but you also shouldn't simply discard good materials.
Final Word
There's a difference between being miserly and being frugal. I once had an uncle who was darn-near miserly, refusing to do things the right way when building his house, which eventually made living in the house so uncomfortable for him and he had to spend more money on renovations.
See friends, i will tell you one thing this; "It's okay to be frugal, but don't go overboard – live so you enjoy your life too."
When constructing your home, be frugal, but don't go overboard. You have to live in the home you build. You want to enjoy it, you want it to reflect your personality and your priorities, and you want it to be a comfortable space to spend your time in. During the construction process, it's important to watch your bottom line and live within your budget, but you don't want to cut corners that would negatively impact your long-term quality of life.
Have you built a home? How did you manage your budget and save money?
If you haven't, I hope you now know how to build a house? 
Share your thoughts with us in the comments section.