Women in real estate sector are beginning to pitch their tent towards becoming more successful than their male counterparts. Of a truth, the sector is wide and growing very fast. Yet, these set of women have shown true passion and diligence in what they do. They are the true definition of Successful women in West Africa we should celebrate.
In no particular order, this is Udo-Maryanne-Okonjo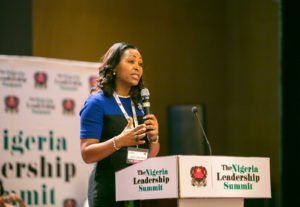 She is the CEO of Fine and Country West Africa and loves to call herself an Ignited tycoon and accidental business person.
Udo graduated as the best student in her year at the Nigerian law school, bagged Masters degree in law and is currently very passionate about real estate as a means of wealth creation.
She took the South African Real estate exams and qualified for certification by the Estate Agency Affairs Board.
Fine and country has won several awards both home and abroad through years of experience and hard work.
You can agree with me that she is the combination of beauty and brains
Hajia Bola Shagaya
Hajia Bola Shagaya is the 10th wealthiest woman in Africa according to Forbes.
As a businesswoman, she is most notable for her interest in real estate.
She is the founder of Bolmus Group international – a diversified Nigerian conglomerate with interests in oil, real estate, banking, communications, and photography.
The real estate development arm of the group builds and owns dozens of luxurious residential properties in some of the nation's highbrow areas.
In recognition of her leadership qualities and immense contribution to economic growth, she was twice awarded the National Productivity Order of Merit award and Member of the Order of the Niger (MON) by the president of the federal republic of Nigeria, Dr. Goodluck Ebele Jonathan.
She is 58years old. Yet, she keeps looking radiant as ever.
Olajumoke Adenowo is a Nigerian Architect, Speaker, Radio Host, Philanthropist and Author.
CNN has described her as "Africa's Starchitect". She has been featured in the World's foremost Architectural Journal; Architectural Record and has spoken on several platforms including the Global Women's Forum and Harvard Business School (African Business Club).
Adenowo started studying Architecture from the age of 14 at the Obafemi Awolowo University, graduating with a Bsc (Hons) in Architecture and the coveted faculty prize in 1988.
She subsequently obtained the first distinction in the MSc. Architecture (an all 'A 'average) in the history of the University. She's the founder of AD CONSULT. Olajumoke is the true definition of Beauty and Brains
Chukwunonso Onny-Ezeh
Ever stunning Chukwunonso Onny-Ezeh is the Chief Executive Officer of Assist -2-Sell Properties Limited. She graduated with a 2-class Upper from the University of Nigeria, Nsukka, Faculty of Law and was called to the Nigerian Bar in 1999.
She has over 11 years of active practice in real estate and presently, she is the most sought-after speaker on real estate issues. You really need to hear her speak. Her level of intelligence will blow you away.
Nonso, as she is fondly called, is the convener of a women programme called The Lady Realtor which is in conjunction with the US consulate.
Dim Blessing Ifeoma
Ifeoma is the CEO of Bidhomes. She is an enthusiastic realtor and a philanthropist who always have her client's interest at heart.
She is known for her integrity and sincerity; one of the key and fundamental characters every realtor should possess.
Her Instagram handle @omabarbie1, shows she is a diva who knows what she wants and goes for it
Ifeoma Obianwu-Fafunwa
Ifeoma Obianwu-Fafunwa graduated with a BFA from University of Massachusetts, Amherst.
She is the founder and creative director of iOpenEye; a performance art production company in Nigeria. She has over 20 years of professional experience both in US and Nigeria managing teams of artists, contractors and skilled craftsmen on complex creative projects.
This beautiful and brilliant woman has carved a niche for herself in the industry Coaching, Directing, Branding, Television, African-American Markets, African and Emerging Markets, Architecture
Ada Osakwe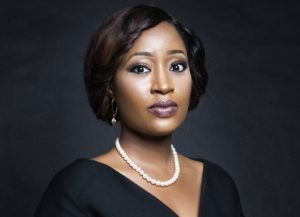 Ada Osakwe is a Nigerian economist, entrepreneur and corporate executive. She is the founder, managing director and chief executive officer of Agrolay Ventures, an agribusiness investment company based in Nigeria, which invests in agricultural start-ups and food-related companies on the African continent.
Osakwe was the Senior Investment Adviser to Nigeria's Minister of Agriculture and Rural Development. Osakwe was born in Nigeria circa 1980
After her work with the Nigerian Ministry of Agriculture, Osakwe founded Agrolay Ventures. She also founded Nuli Juice, a restaurant chain in Nigeria. In 2017, she was appointed to the board of One Acre Fund, a Kenya-based. She was named Twenty Youngest Power Women In Africa 2014.
Funmi Alao  
Stunning and beautiful Funmi Alao is an alumnus of the University of Lagos and a trained medical doctor cum Realtor. She is the brain behind Dazen realtors.
Funmi is a proud wife and mother of two who has passion for selling lands. Her slogan is to make things happen
Ayodeji Finnih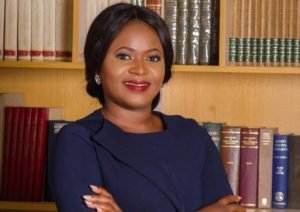 Ayodeji Finnih is the Managing Director, KFAO Corporates Services, an anatomist turned real estate lover. She never practiced her original profession but helping a friend to acquire her first home. This was what ignited her passion to go into real estate a couple of years ago.
If you go through this list, you will agree with me that success is indeed sexy. Women in real estate are making waves and its our duty to appreciate and celebrate them while we still can
Do you have someone in mind you think should also be on this list that is not? kindly mention them and give them some accolades